Dahua Machinery Co., Ltd. was founded in 1984 as a private enterprise, product area are more than 40,000 square meters. Company specializing in research, development, and manufacturing of high speed automated noodle production lines and packaging equipment. Dahua Machinery Co., Ltd. has a complete quality assurance system for product research and development, manufacturing. It has been certified as ISO9001 Quality Management System, CTI Certification and CQC Trademark Certification. The success of Dahua Machinery Co. has promoted the rapid development of noodle industry in China. As a result, the company has received numerous awards from the government and customers, such as "Excellent Private Enterprise in Guangzhou","AAA Credit Enterprise","Instant Noodle Industry Outstanding Contributor", etc.
The main products of Dahua Machinery Co. are as follows: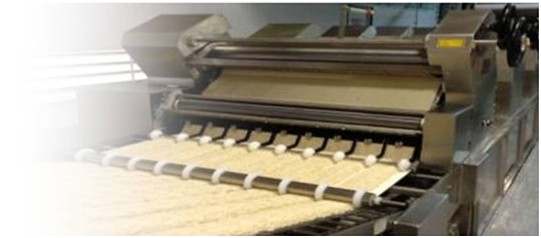 Fried noodle production line,
Oven dry noodle production line,
Stick noodle production line,
Fresh noodle production line,
Wrapping skin production line,
Steamed noodle production line etc.
Dahua noodle line machinery provides comprehensive services along with our top quality noodle line for our amazing customers.
Product development and manufacturing: Professional and experienced technical team. Advanced processing and manufacturing techniques such as laser cutting, CNC technology, wire-electrode cutting, CNC bending, automatic welding, etc.
Pre-sale: Facility design, equipment scheme, planning. Equipment model selection. Investment environment analysis, market analysis. Product marketing analysis.
After-sale: Production line installation, commissioning. Operator training, maintenance training. Production employee training. Noodle cake, seasoning, recipe technical support. Life time long consultation.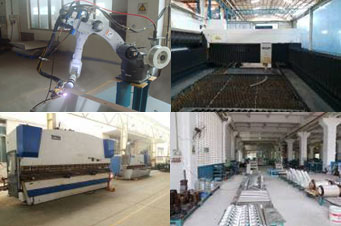 Technical Information: Organize technique exchange seminars. Offer noodle production technique lectures. Provide market information. Over the years, the company has developed new generations of advanced instant noodle production lines. Dahua Machinery Co. has supplied many major noodle manufacturers and exported to Asia, America, Africa, Europe and Oceania. In China, one of every three bags of instant noodles is produced by Dahua machinery.
Dahua Machinery Co. has gained honor and credibility from the customers and society by providing satisfactory products and comprehensive services. Society, clients and Dahua all win together. We, the people in Dahua, will keep our persistent quality guarantee, service guarantee and credit guarantee, making the customer's total satisfaction as our paramount business mission.